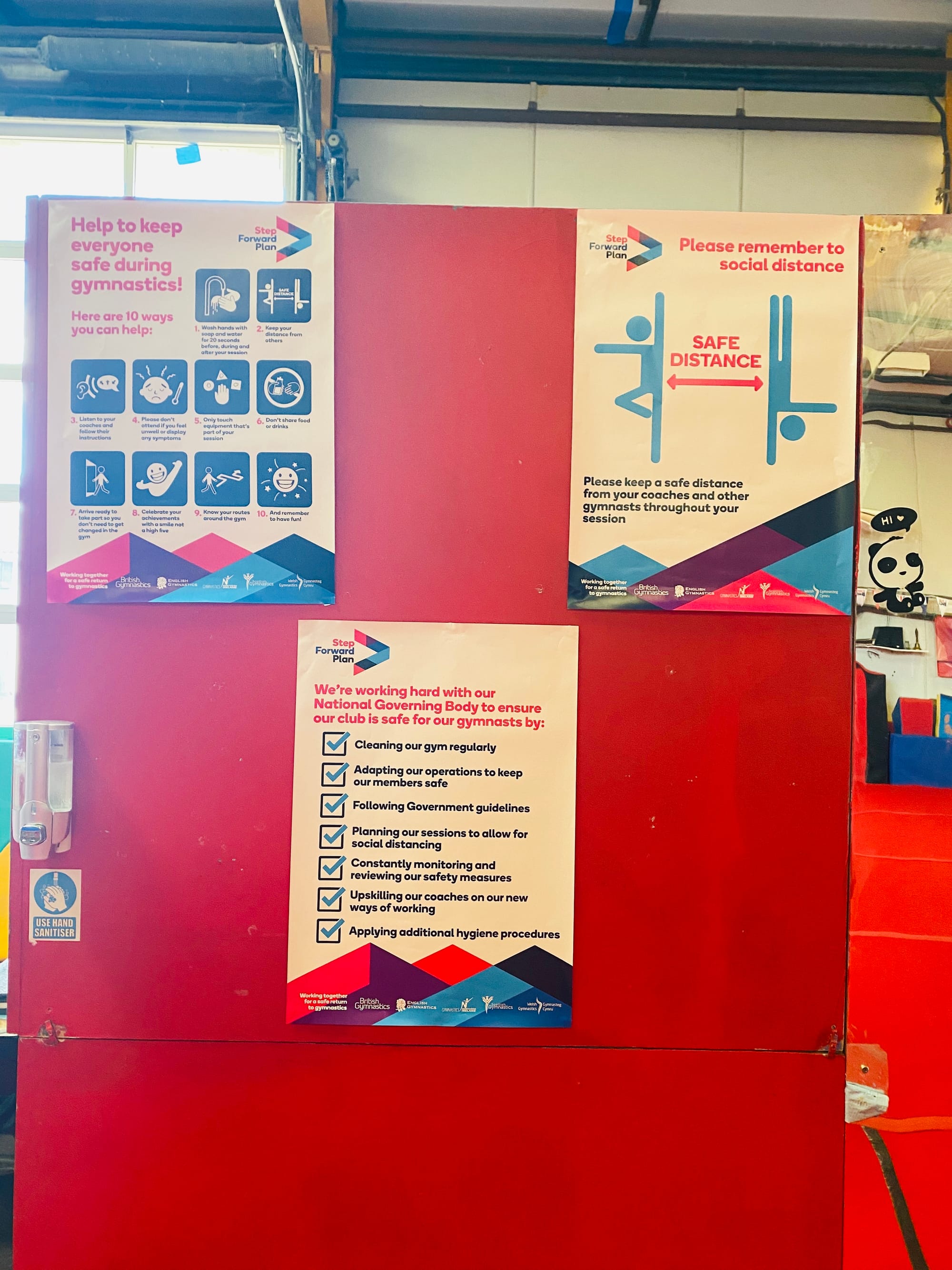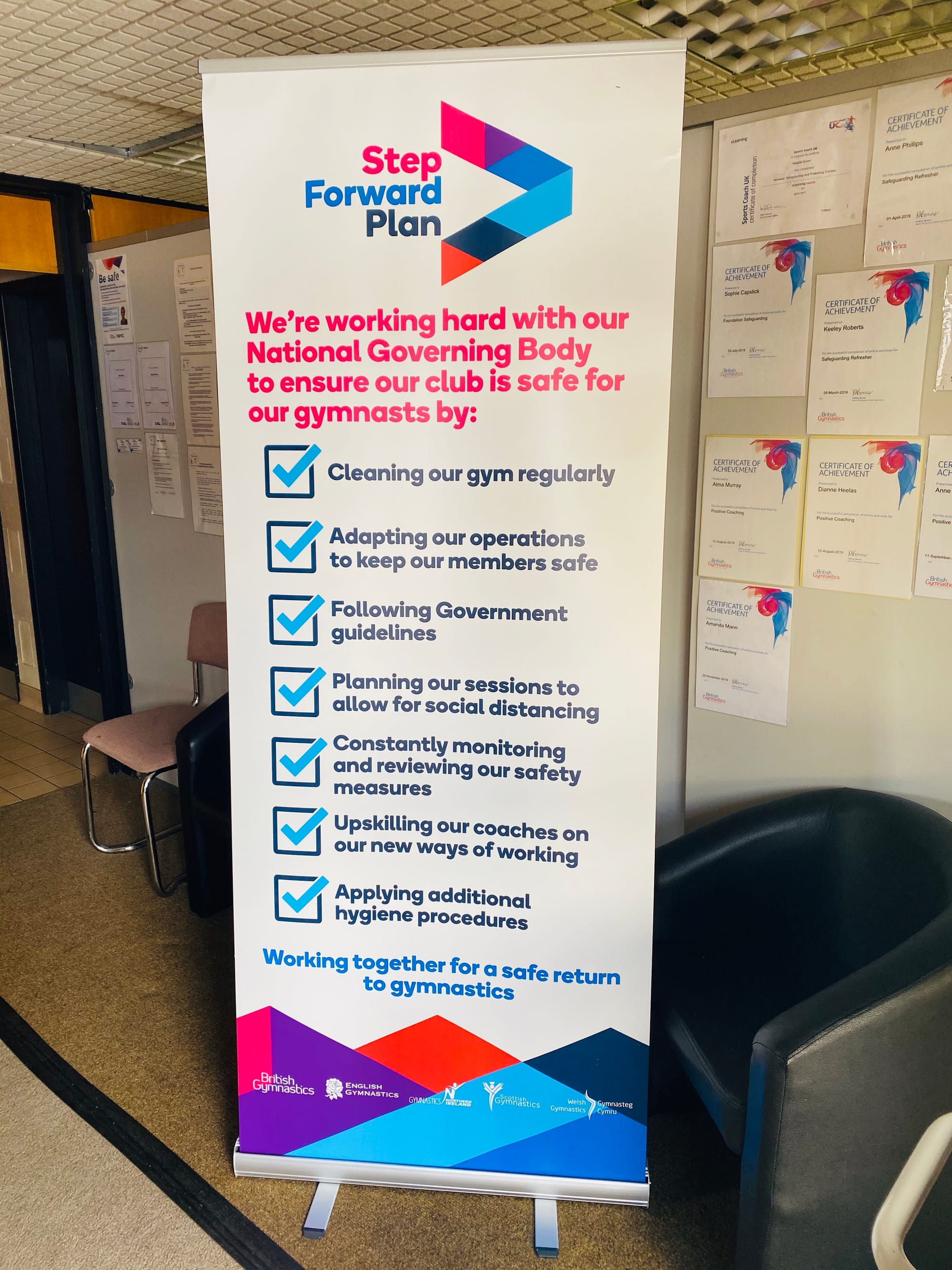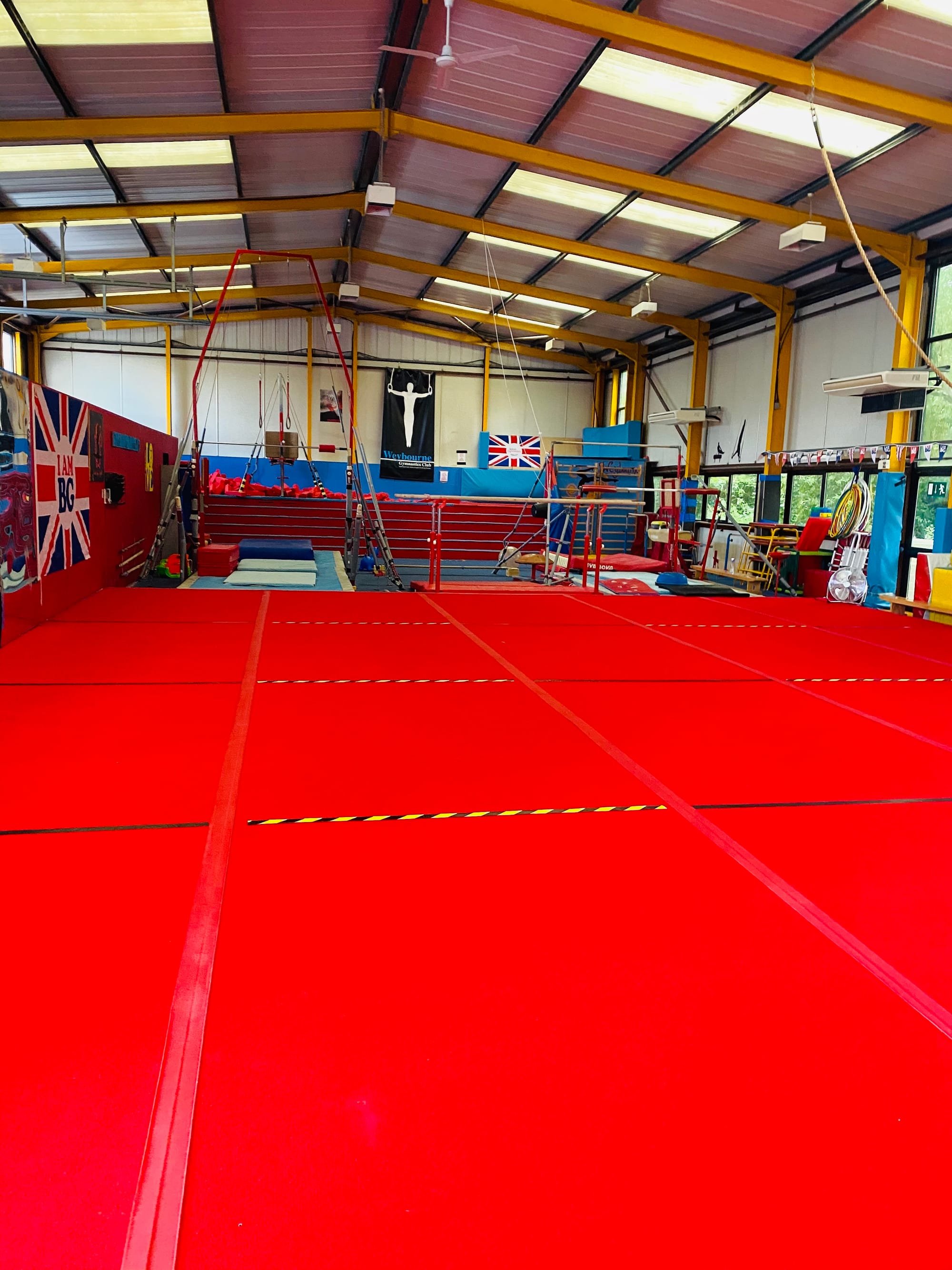 The club is open for all termly classes.
Holiday gym is available in Easter and Summer Holidays
The safety measures put in place will remain with extra cleaning.
Parents are now permitted in the gym for trials if their child is young. We ask to drop off after this. Parents are welcome to attend competitions
All equipment is cleaned and sanitised daily.
.